Objectives
Offering Undergraduate courses in Veterinary Parasitology
Undertaking research on parasitic diseases of livestock and poultry.
Inculcating Parasitology research in the minds of Undergraduate students.
Creation of awareness on parasitic infections of animals to farmers through extension aids
Providing training programme to field veterinarians and paraveterinarians regarding diagnosis of parasitic diseases
Infrastructure
The department is equipped with laboratory equipments and instruments needed for UG teaching as per VCI specification such as Autoclave, Hot air oven, Incubator, Centrifuge, Warming blender, Hygrometer, Distillation unit, Sterilizer unit, Water bath, Dissection microscopes, Compound microscopes and LCD Projector. Necessary glass wares, Plastic wares, chemicals and reagents are available to handle UG Practical classes. The Helminthology laboratory is equipped with instruments for faecal examination and helminth identification. Permanent mounted microscopic slides, gross lesions, ova, charts and photographs of helminths are available for undergraduate education in this laboratory. The Entomology and protozoology laboratory is equipped with instruments for blood smear and Skin scraping examination. Permanent mounted microscopic slides, gross lesions, charts and photographs of insects, arachnids and Protozoa are available for undergraduate education in this laboratory. The research lab is equipped with instruments to carry out basic and applied research in Parasitology.
Education
As per the VCI regulations, the following courses are offered to the undergraduate students
VPA 211 General Veterinary Parasitology and Helminthology 3+1
VPA 221 Veterinary Entomology and Acarology 1+1
VPA 222 Veterinary Protozoology 2+1
VLD 411 – Veterinary Clinical Biochemistry and Laboratory Diagnosis—1 (0+1)
Research
The department is actively involved in field oriented research on biology, treatment and control of parasites affecting animals
A Research Programme on ''Study on medicinal property of Pteridophytes in Ethnoveterinary medicine'' is completed in collaboration with Dept.of Botany, AVVM Sri Pushpam College, Poondi of Bharathidasan University
A research on acaricide detection using bioassay is also being carried out in the department
A total of 25 research articles have been published by the staff of this department in reputed scientific journals from 2015-2018
DST-SERB Early career research award entitled 'Designing of novel and eco-friendly tick control devices for cattle' has been sanctioned with a budget outlay of 34.97 lakhs.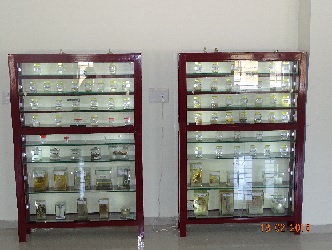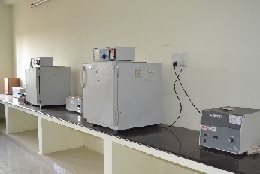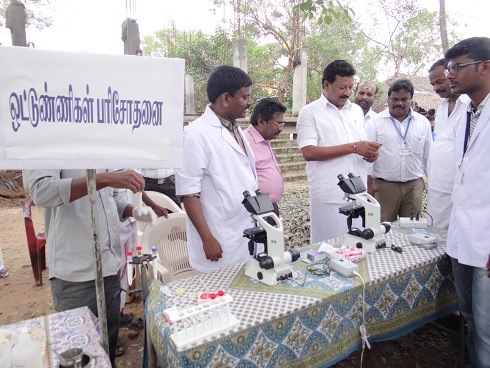 Diagnostic Services
The department is routinely involved in examination of faeces, blood, skin scrapings, parasites and other clinical samples received from TVCC, DLF,ILFC, Department of Veterinary Pathology and Cauvery delta region. During the year 2014-15, 452 faecal samples, 441 blood smears and 54 other samples were screened and identified various parasitic infections in animals of this region.
Significant findings
Duck lice Anatochus dentatus was recorded for the first time from Southern India
Anaticola sp. and Trinoton sp. of louse have been identified from ducks
Gongylonema ingluvicola has been identified from the crop of a pigeon
Prosthogonimus pellucidus was identified from the bursa of a desi bird
Extension
Providing clinical sample examination training to the veterinarians and paraveterinarians
Involving disease investigation work along with other animal health departments
Creating awareness about parasitic diseases among farmers via radio talks, pamphlets and popular articles in vernacular language.
Faculty
Dr. R.Velusamy, Assistant Professor and Head
Dr. A.Latchumikanthan, Assistant Professor
Dr. M.K.Vijayasarathi, Assistant Professor
Contact address
The Professor and Head.
Department of Veterinary Parasitology,
Veterinary College and Research Institute, Orathanadu,
Thanjavur-614625, Tamil Nadu.
E-mail: vpavcriond@tanuvas.org.inPhone No: +91-4372-234012