Agriculture Unit
Pasture fields:
Cenchrus ciliaris, Guinea grass (Panicum maximum), Stylosanthes hamata and Stylosanthes scabra
Irrigated fodders:
Cumbu Napier hybrid (Co-4), Cumbu Napier hybrid (Co-5), Guinea grass, Guinea grass-GG3, Desmanthus spp., Co FS 29, Australian Red Napier and Super Napier
Rain fed crops:
Horse gram, Sun hemp, Cow pea, Sorghum, Cumbu and Ragi
Fodder trees:
Subabul, Glyricidia, Vagai, Agathi, Kapok, Kodukapuli, Velvel, Teak, Neem, Tamarind, Puvarasu and Kalyana Murungai
Model Fodder Plot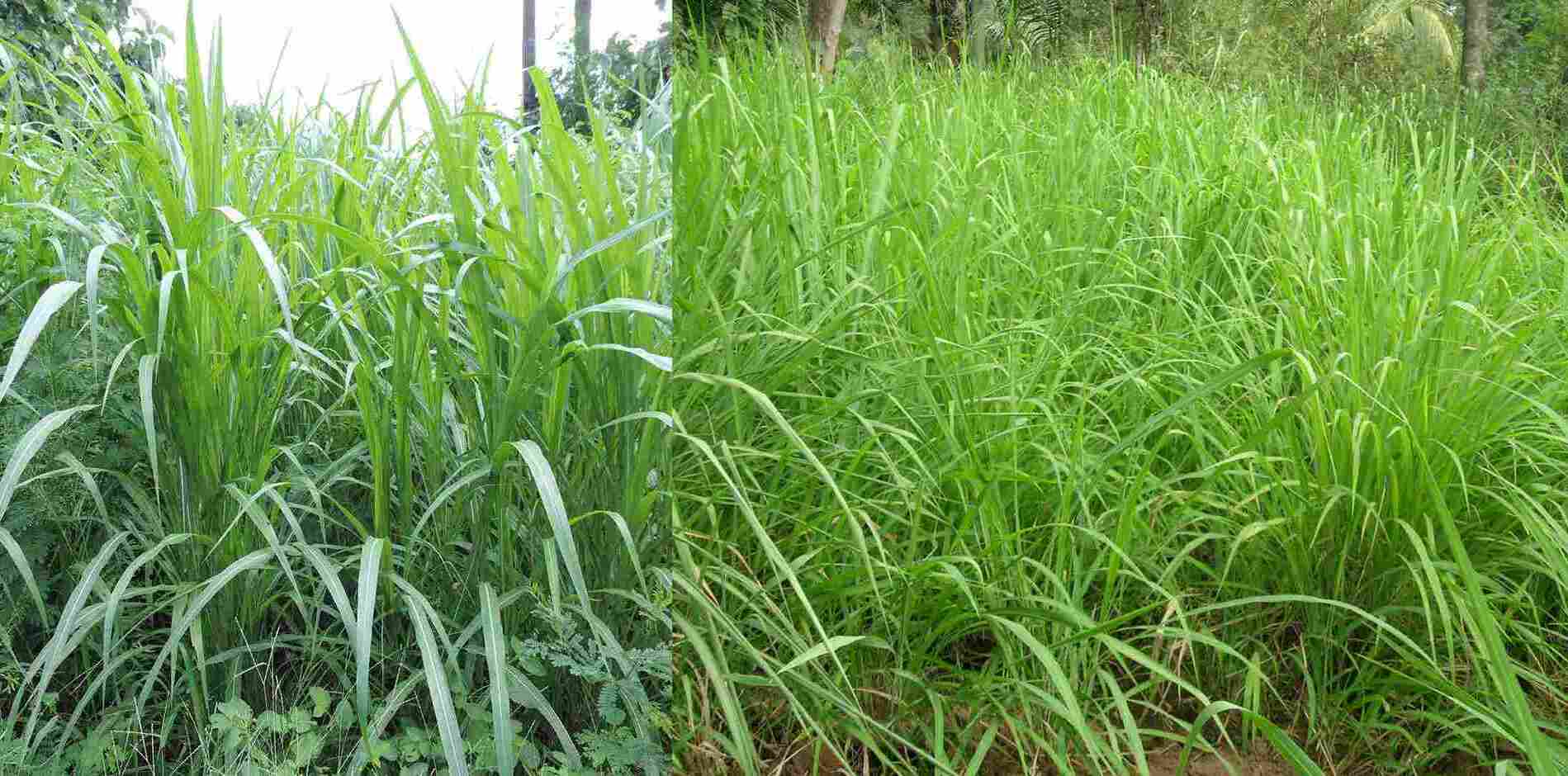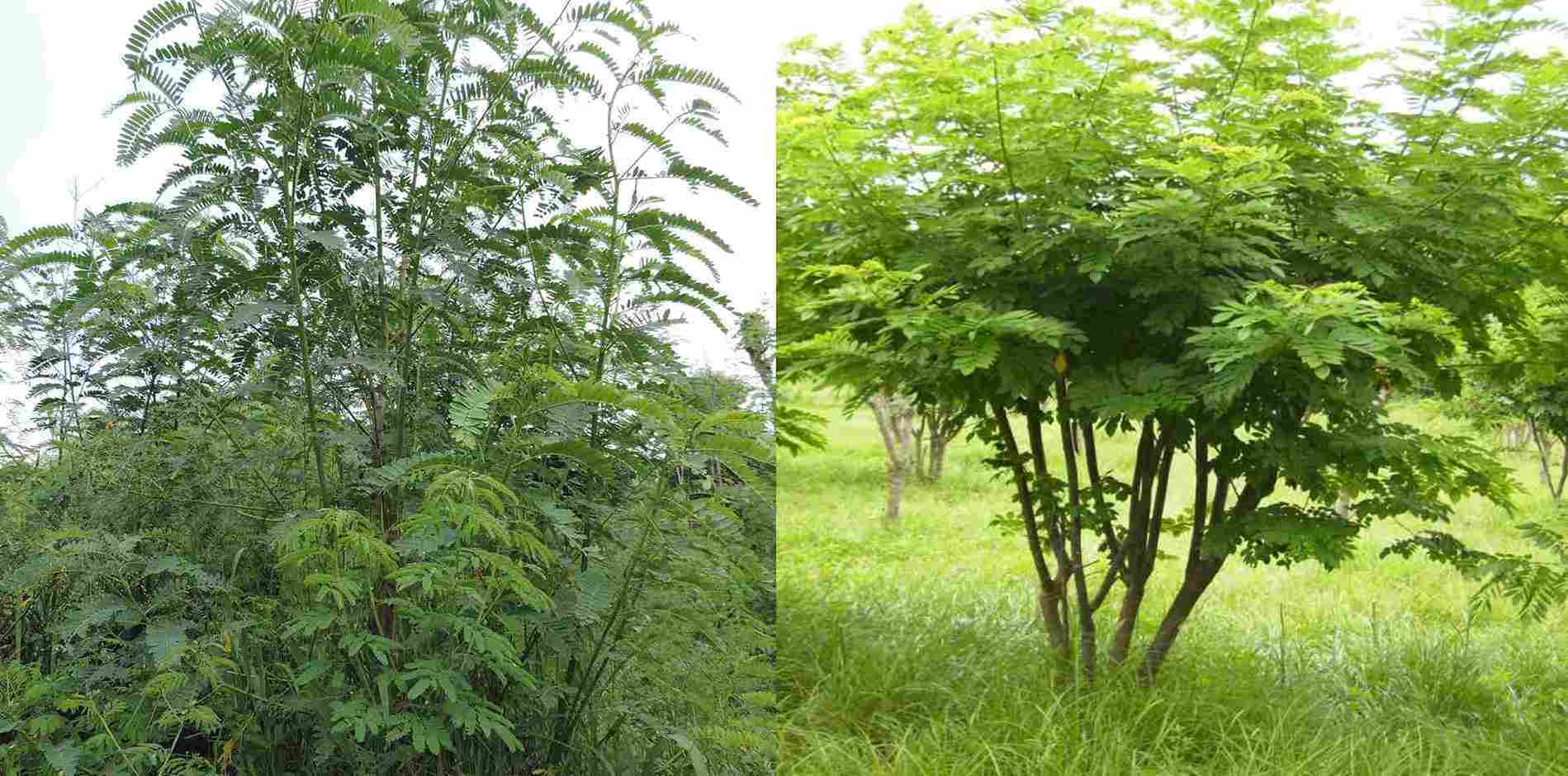 Herbal Garden
Vermicompost Unit
Azola Unit
Other Activities
Farmer's training program: Organizing on- and off- campus training programmes to the farmers and livestock entrepreneurs on sheep and goat rearing.
Advisory services: Regular advice and consultancy services to farmers concerning the farm problems and establishment of pasture in sheep and goat rearing.
Technical assistance to entrepreneurs involved in sheep and goat farming.
Centre for providing research facilities to post graduate students of the University.
Various aspects of livestock management practices and health related problems are broad casted in All India Radio periodically.
Preparation and distribution of pamphlets and handouts on livestock farming to farmers.
Participation in mass contact programmes and various veterinary health and livestock shows organized by line departments.
| Name | Ph.D. Thesis Research | Year |
| --- | --- | --- |
| Dr.K.Karunanithi | Studies on cryopreservation of Ram Semen | 1994 |
| Dr.V.Jeichitra | Genetic analysis of growth traits in Mecheri sheep | 2006 |
| Dr.G. Selvaraju | Development of diseases forecasting system against diseases of small ruminants | 2007 |
| Dr.K.Arunachalam | Epidemiology and metaphylaxis of subclinical coccidiosis in small ruminants | 2007 |
| Dr.D.Rajendran | Optimising microbial protein synthesis through dietary manipulation in forage based diet of Mecheri Sheep | 2007 |
| Dr.A.Sudhakar | Molecular Study on BMP-1B, IGFBHP-3 and POU-1F1 genes in Mecheri and Nilgiris Sheep | 2007 |
| Dr.D.Jayanthi | Studies on growth performance, carcass characteristics and meat quality of Salem Black goat | 2012 |
| Dr.D.Cauveri | Genetic variability of growth hormone and Leptin gene and their association with growth traits in sheep breeds of Tamil Nadu | 2013 |
| Dr.R.Chitra | Polymorphism of IGF-1, BMP and CAST genes and their association with growth traits in Madras Red and Mecheri sheep | 2013 |
| Dr. N. Sri Balaji | Production performance of Mecheri sheep lambs fed with cotton gin trash | 2018 |
| Dr. P. Senthilkumar | Dietary Non-structural carbohydrate levels on performance of Mecheri sheep | 2018 |
| Dr.B. Balasundaram | Genetic analysis of production and reproduction performances of Mecheri Sheep under north- eastern agro- climatic zone of Tamil Nadu | 2018 |
| Name | M.V.Sc. Thesis Research | Year |
| Dr.R.Selvakumar | Effect of Supplementation of protein and growth promoter on growing lambs on slatted floor | 2003 |
| Dr.R.Karthick | Effect of herbal feed supplementation on the performance of grazing lambs | 2010 |
| Dr.S.Rajasokkappan | Epidemiology and metaphylaxis of subclinical coccidiosis in small ruminants | 2010 |
| Dr.C.Balan | Statistical modelling of growth performance in Mecheri sheep | 2014 |
| Dr.R.Santhoshkumar | Early weaning performances in Mecheri sheep | 2017 |
| Dr.S.Senthilmuthukumararn | Impact assessment of Mega Sheep Seed Project | 2017 |
| Dr.K.M.Abinesh | Strategic supplementation on productive and reproductive performance of Mecheri sheep | 2020 |
| Dr. Sarang Shankar Vajpeyee | Effect of dietary supplementation of nano selenium on growth performance of lambs | 2020 |
| Name | M.Sc. Thesis Research | Year |
| M.Mohanasundari | Studies on Biochemical profiles of Malabari goats in relation with age and sex | 2001 |
| M.Rameshkumar | Influence of Age and Sex on Biochemical profile of Mecheri Sheep | 2001 |
| Name and Designation | E-mail ID | Mobile |
| --- | --- | --- |
| Dr.J.Muralidharan, Professor and Head | jmvetdr@gmail.com; muralidharan.j@tanuvas.ac.in | +91-9443517695 |
| Dr.V.Sankar, Assistant Professor | sankar.v@tanuvas.ac.in | +91-9585689018 |
| Dr.P.Senthilkumar, Assistant Professor | senthilkumar.p@tanuvas.ac.in | +91-9943936811 |
| Dr.P.Nalini, Assistant Professor | aishvet@gmail.com | +91-9442617605 |
The Professor and Head, Mecheri Sheep Research Station, Pottaneri-636 453, Salem District, Tamil Nadu. Phone: +91-4298-262023 E-mail: msrs@tanuvas.org.in https://goo.gl/maps/qhmyzrTLsdB2