Inauguration
The administrative building of this Research station was inaugurated by Honorable minister of Animal Husbandry, Government of Tamil Nadu Thiru Udumalai K. Radhakrishnan on 21.11.2019.
Adult Animal Unit
This unit has 39 Pulikulam cattle.
Calf Unit
We are maintaining female and bull calves born in this station. Bull calves are being sold regularly to the needy farmers
Bull Unit
Five elite Pulikulam bulls are being maintained at this station for natural service.
Fodder Unit
Green fodders like Co5, COFS-29, Desmanthus and tree fodders like agathi and subapul are cultivated in 7 acres of land to meet out the green fodder requirement of animals.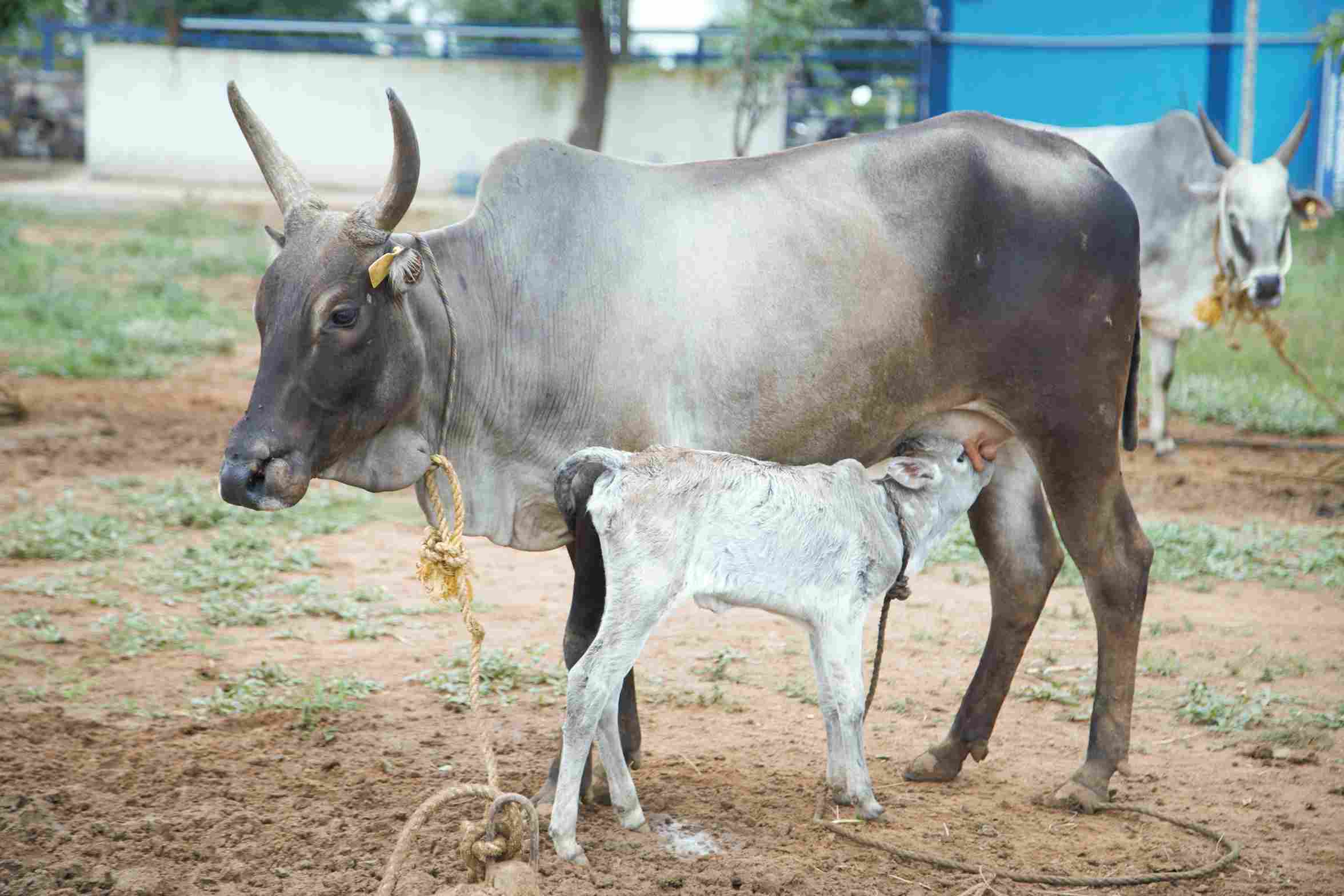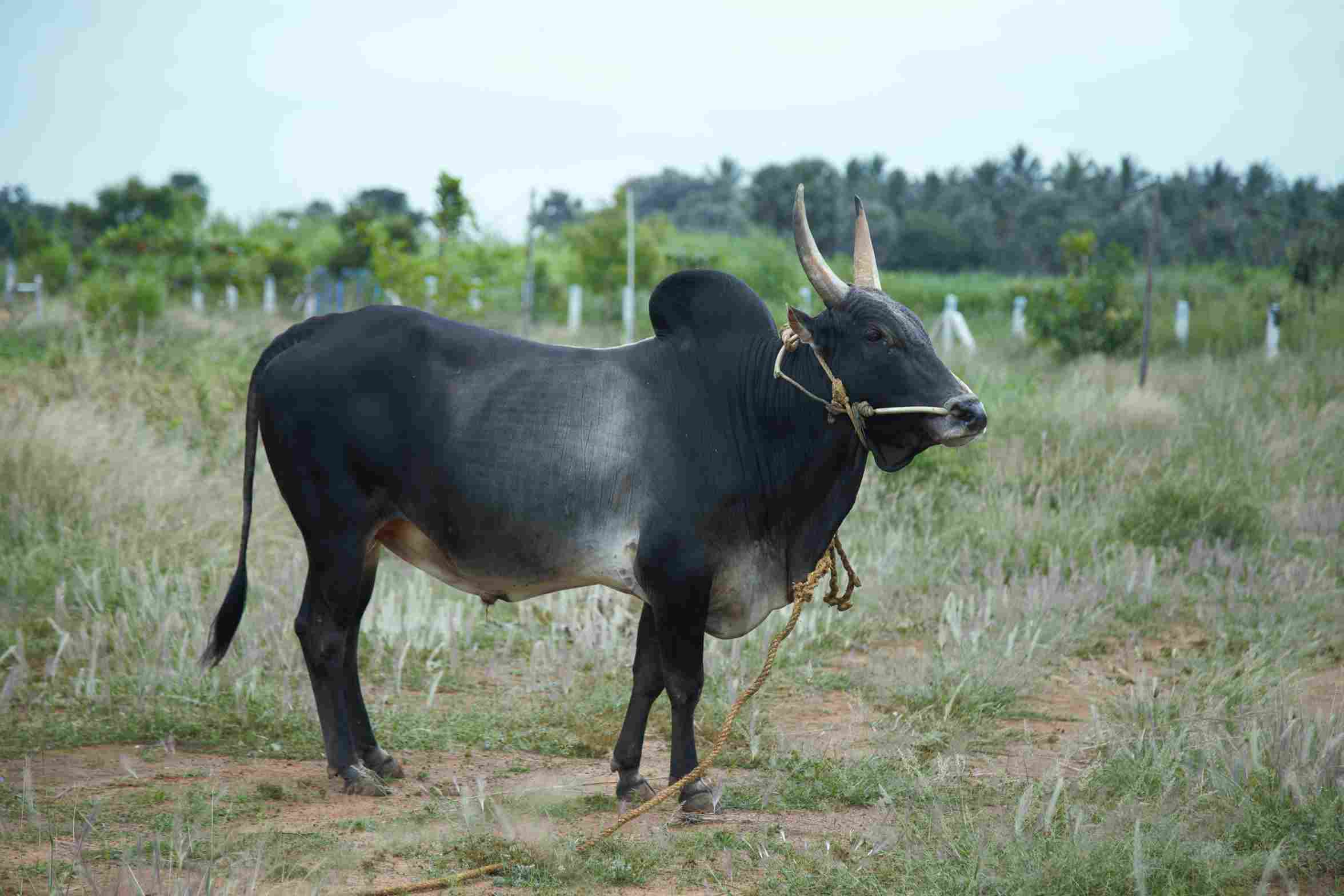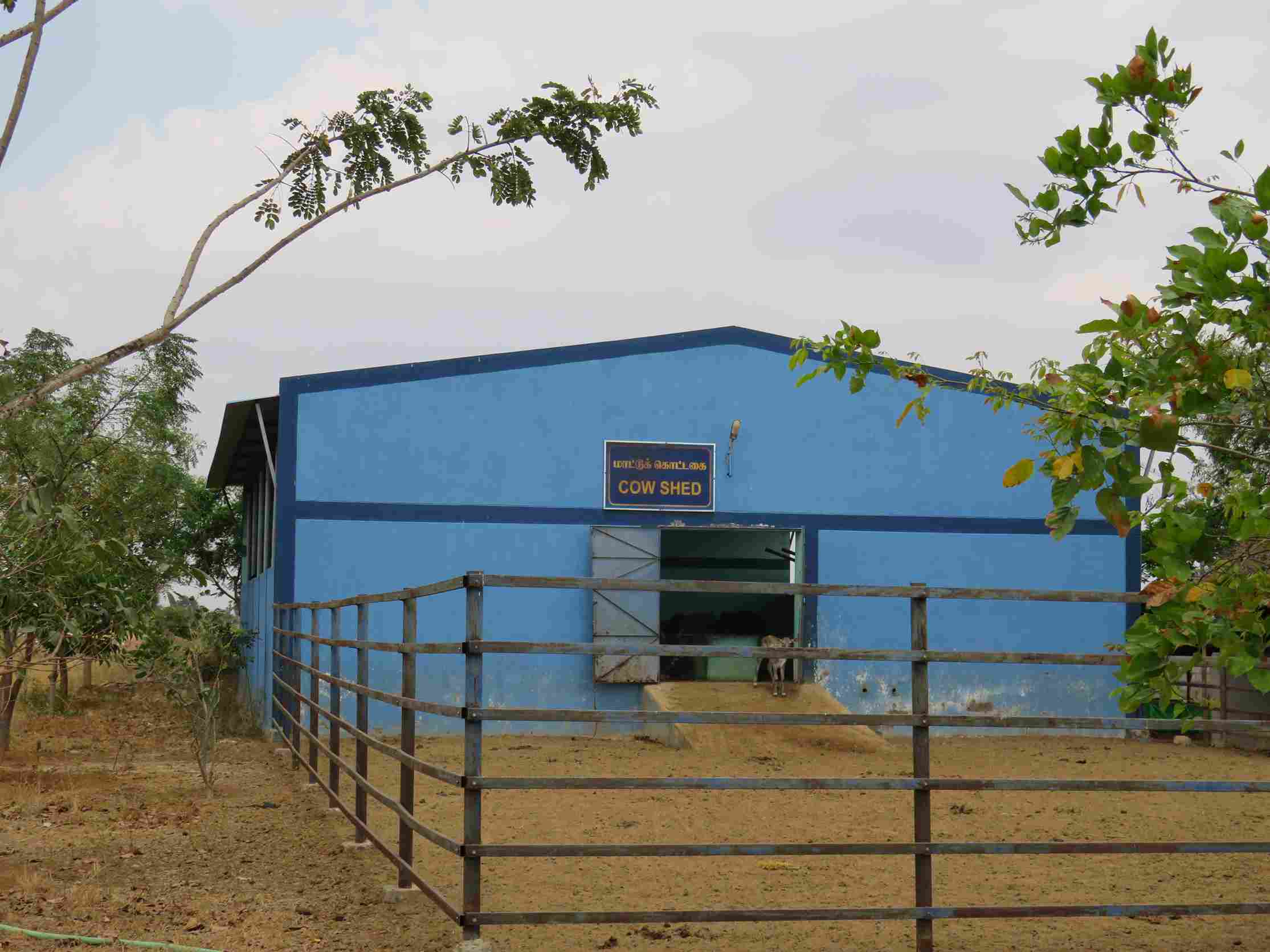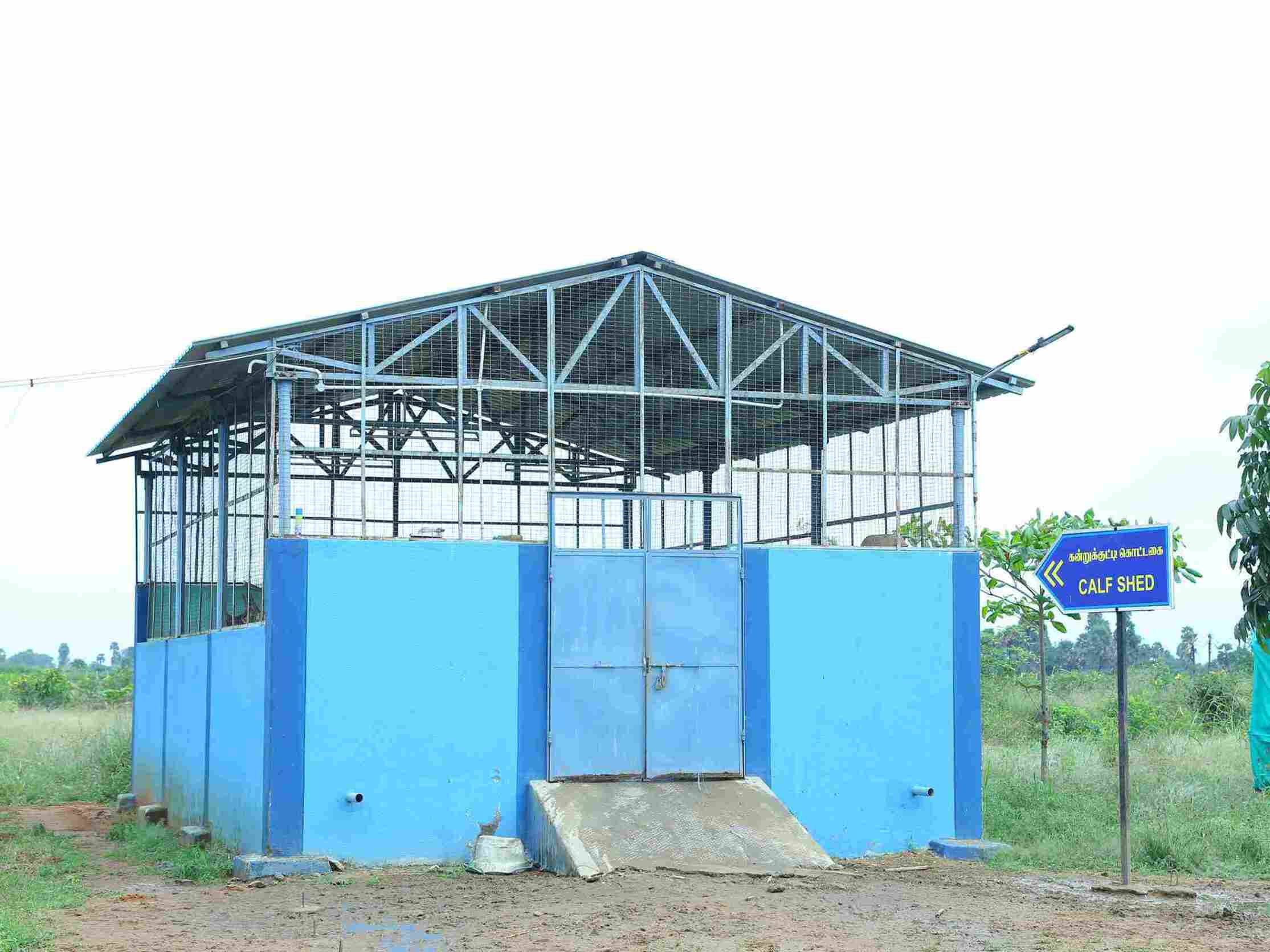 Admin Building and Vermicompost Area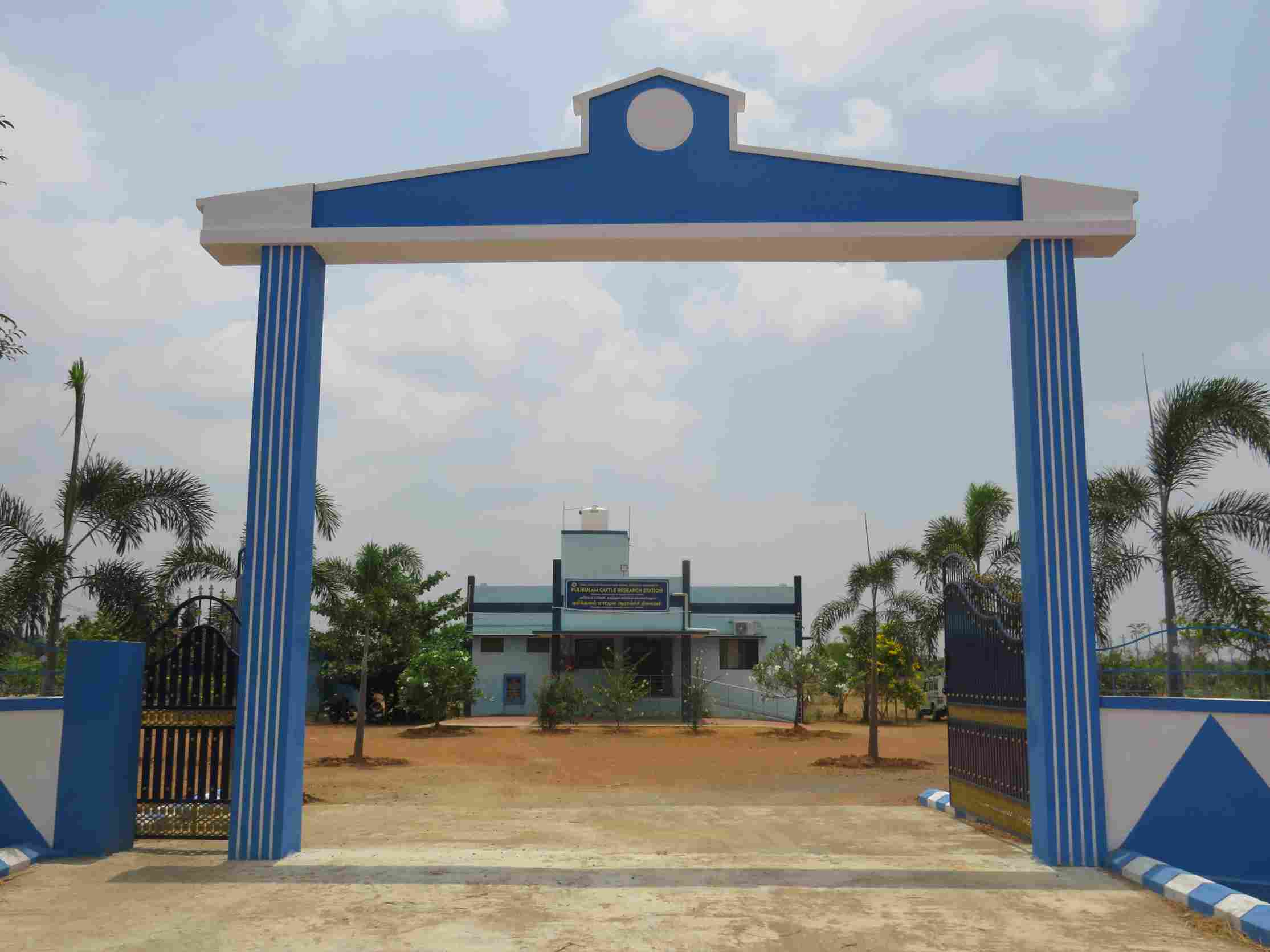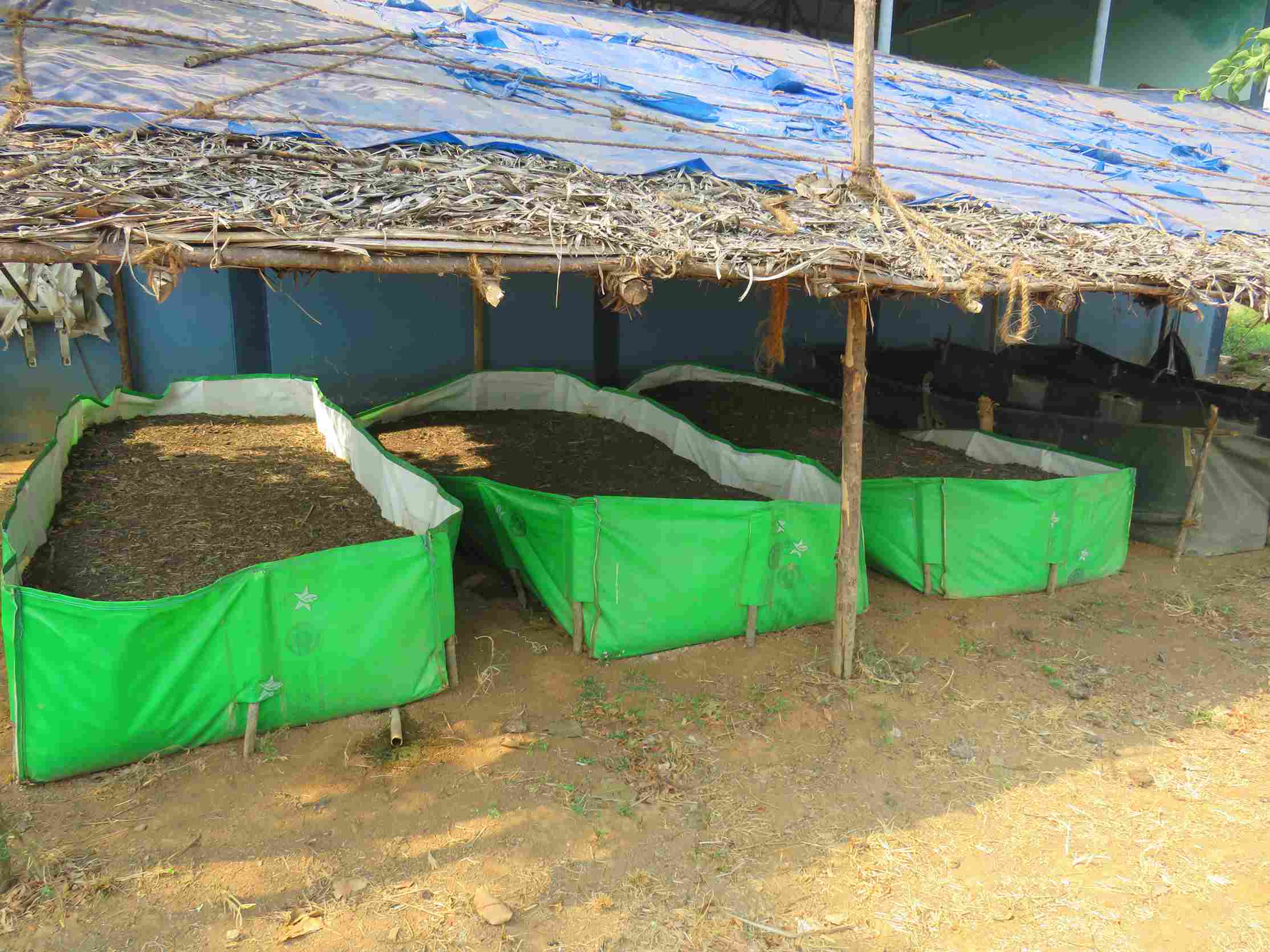 Herbal plants like chitarathai, Aloe vera, vettiver, lemon grass and Aaduthoda are plannted in two acres of land under State Innovation Fund scheme.
Establishment of vermi compost production Unit under Revolving Fund scheme:
TANUVAS- GOI- NADP/RKVY RAFTAAR 2020-21 Scheme on revitalizing dairy Cattle through TANUVAS GRAND supplement to enhance the productivity and profitability-Field level implementation.
Research Work
Research on Evolving Feeding strategies to augment performance of Pulikulam Cattle is being undertaken.
Services provided to the farmers
Supply of elite male calves.
Milk from Pulikulam cattle
Co5 Fodder slips
Chaffed Green fodder
Farm Yard manure and urine
Vermi compost produced from Pulikulam cattle dung
Dr. G. Srinivasan, Assistant Professor and Head
Dr. M. Saravanajayam, Assistant Professor.
Assistant Professor and Head, Pulikulam Cattle Research Station, Mangulam, Manamadurai- 630 606 Sivagangai District pcrs@tanuvas.org.in