Courses Offered
Undergraduate
The following undergraduate courses are being offered to the B.V.Sc. students regularly, by this department.
LPM 111 - Livestock Production Management -I (General Principles and Ruminants) (3+1)
LPM 121 - Fodder Production and Grass land Management (1+1)
LPM 122 - Livestock Production Management - II (Monogastric and Laboratory animals) (1+1)
LPM 211 - Avian Production Management (1+1)
LPM 221 - Commercial Poultry Production and Hatchery Management (1+1)
LPM 222 - Diversified Poultry Production and current concepts in Poultry Management and Marketing (1+1)
LPM 223 Environmental Studies (Non Credit) 1+1
Study Circle Undertaken
Animal Production systems Study Circle
Alternate animal waste management Study Circle
These courses were taught with emphasis on practical aspects. The students were exposed to farm visits, animal handling, identification methods, different housing systems of livestock and poultry. The students were taken for study tours to Exotic cattle breeding farm Eachenkottai, District Livestock Farm, Korkai, Commercial poultry farms and Private Stud farms to give an opportunity to learn the things practically carried out at field level.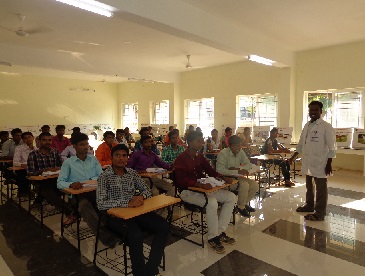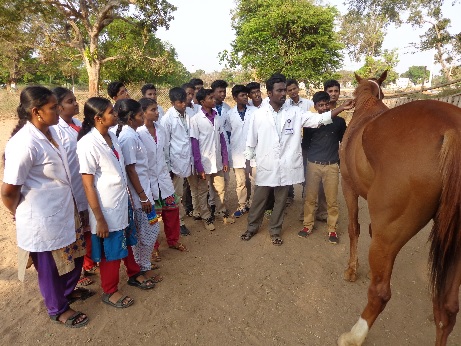 Faculty
Dr. A.Paramasivam, Associate Professor and Head
Dr. C.Mehala, Assistant Professor
Dr. A.Singaravadivelan, Assistant Professor
Contact
Professor and Head,
Department of Livestock Production Management,
Veterinary College and Research Institute,
Orathanadu - 614 625.
Phone No: +91-4372-234011
Email: lpmvcriond@tanuvas.org.in