Objectives
To offer undergraduate courses in Veterinary and Animal Husbandry Extension Education
To undertake research on various aspects of livestock farming in Veterinary and Animal Husbandry Extension Education
To organize various extension programmes on livestock and poultry production and to disseminate the scientific farming technologies by using various media for the betterment of farming community.
Education
As per the VCI Regulation, the department is offering the following under graduate courses
| Semester | Course No. | Title of the Course | Credit hours |
| --- | --- | --- | --- |
| V | VAE 311 | Principles and techniques of veterinary and animal husbandry extension | 2+1 |
| VI | VAE 321 | Livestock economics , marketing and business management | 2+1 |
| VIII | TVC 421 | Veterinarian in society | 1+0 |
| IX | VAE 511 | Livestock entrepreneurship | 1+0 |
| | Study Circle | Livestock and livelihood | |
Infrastructure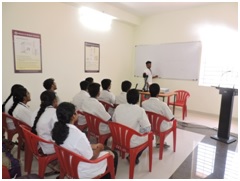 Projection unit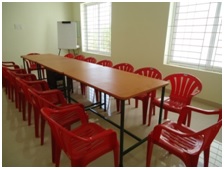 Mini Seminar hall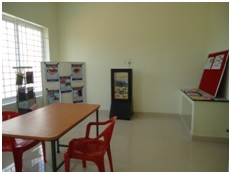 Livestock Advisory Centre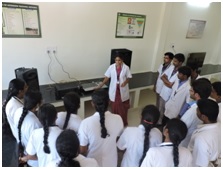 Audio visual lab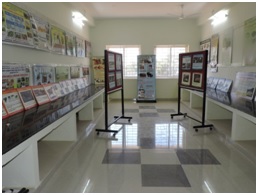 Exhibition hall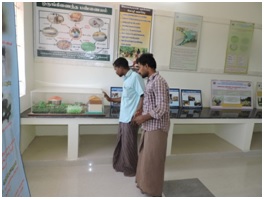 Exhibition hall
Research
The thrust areas of research in Veterinary and Animal Husbandry Extension Education and Economics is being undertaken by the department like evaluation and adoption of farming technologies, identification of constraints faced by the farmers, transfer of various scientific technologies, information need assessment, effectiveness of teaching methods, evaluation of development programmes, use of Information and Communication Technology tools in animal husbandry , human resource management, training and development , indigenous technical knowledge, budget and project analysis of livelihood schemes, marketing of livestock and products, production related economic studies etc.,
Extension
The department organizes various extension programmes on livestock and poultry production as per the details furnished below
Tracking programme – Livestock and Livelihood analysis
Farm advisory services
Arrangements for radio talk
Organizing exhibition
This department works as a linkage unit for the arrangement of skill development courses/self employment programmes.
This department acts as coordinating unit for conducting various mass contact programmes like Veterinary Health Camps, Pongal Vizha,
Vaccination camps for FMD etc.
Publications
Delivery of Guest lecture
The department serves as the coordinating unit/Nodal office for VCRI, Orathanadu with regards to TANUVAS and VCI Newsletters.
Arrangement of press meet, photo and video coverage for various events of the college.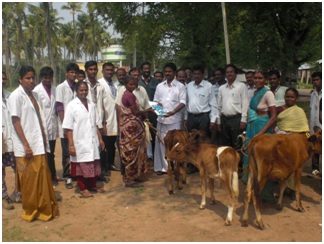 Health camp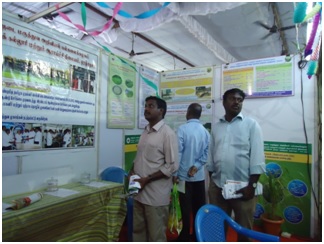 Exhibition
Faculty
Dr. A.Manivannan, Professor and Head
Dr. K.P.Saravanan, Assistant Professor
Dr. V.Sasikala, Assistant Professor
Conatct
The Professor and Head,
Department of Veterinary and Animal Husbandry Extension Education,
Veterinary College and Research Institute,
Orathanadu, Thanjavur - 614 625.
E-mail: extvcriond@tanuvas.org.in